Privacy Policy
---
New: New Photos: Sally, Pinhead and Pookie, and Jonesy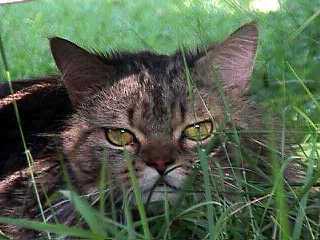 Hi, I'm Kisco, a cat...the cat.
I am the one who pressed my so-called "owners" to create this web site. It isn't some professional cat breeding site or whatever. Of course, cat breeders can find information which might be interesting to them. This site is a user interactive site for the cats who keep people as supporting staff and for those who want to start. If you have any problems, questions, photos or art about cats that you would like to share, send them to me.
All cat-lovers are welcome!
Last updated 7/25/02
---