---
99 lives. Cats in History, Legend and Literature
by Howard Loxton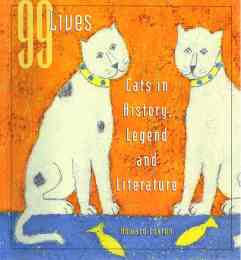 A great book with lots of facts, myths, pictures, poetry, quatations and stories of 99 various cats from around the world. These include traveling cats, country cats, city cats, brave cats, scaredy cats, independent cats, and homedoving cats. Cats who track train humans thousands of miles, cats who swim, ancients god-cats, modern cats, free cats, opressed cats; it takes all sort to make a book. Finely illustrated.
For humans of 12 years and up.





The Big Book of Cats
Edited by Susan Feuer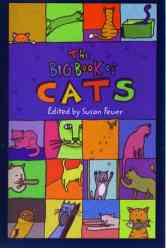 The Big Book of cats is actually quite small, about 15x10x5 centimeters (or 6x4x2 inches). It is thick by the 623 pages of pure information about cats: possible cat names, jokes, stories about famous owners, breeds, you name it. The only part of it I have found lacking is the "Some Pet Sites, because it doesn't contain my site, or those of my new friends, but that will be fixed with time. Otherwise it is great.




My Cat Spit McGee
by Willie Morris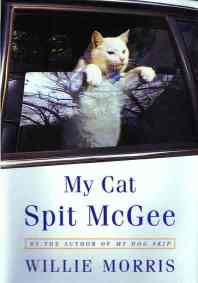 This a nice book. All the details read on the page devoted to Willie Morris.








Totally Fun Things to Do with Your Cat
by Maxine Rock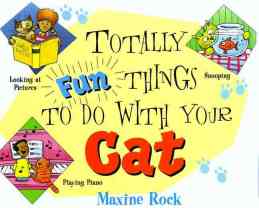 This is a very interesting book that has a lot of ways a cat could have fun with its human! It has ways of checking if a cat's healthy or not. And it even has ways of overcoming the fear of water and joining humans in the tub at bath time!! Wow! Maybe I should try!






---

Back Home||Page 1|2|3|4|5|6|7

Cat Breeds||Cat Photo Gallery||Cat History||Customs & Habits||Cat Tales||Cats in Human Arts||Guestbook||Links
Contact Me
---